Sremski Karlovci
Sremski Karlovci is a small town located just between the epic forest of the Fruska Gora national park at the beautiful hills. It is a few minutes away from the popular Novi Sad. Sremski Karlovci is best known for its beautiful architecture, rich history, and it's vast collection of remarkable wines. Every house in the village literally has its own wine cellar. So, if you love wine tasting, then a trip to the Sremski Karlovci is a must.
Great sites while visiting Sremski Karlovci
It's inter-link with various great places, makes Sresmski Karlovci worth every second spent.
Novi Sad, which is Serbia social capital is just ten minutes away from Sremski Karlovci. In addition to this, the National park Fruska Gora is even much closer. For you to get maximum satisfaction in your visit to Sremski Karlovci, you should consider visiting during the spring wine festival. This will also give you a chance to get better acquainted with the people of this lovely town, get to know the surroundings, concerts, workshops and you may be lucky to get a free tour. We are in no doubt that there is no other town in Serbia other than Sremski Karlovci with such great historical importance.
You can also visit the city museum, which is located at Ilion palace the resident of the family of Rajačić. On display in the museum is a vast collection dating back to the late 19th century, the dining room of the baronial families, painting by Milić od Mačve . on your way leaving, you can also check the beekeeping museum, ensure you have a proper guide.
 You may also find the colossal building of the old cathedral church of St Nicholas a beautiful sight to behold.
Aside from these great sites, Sremski Karlovci also houses some of the best wineries in the whole of Serbia.  Below are some of its finest wineries.
Great Wineries in Sremski Karlovci
Most wineries offer a short voyage through their basement, this makes adds a thrill to the entire experience. This is coupled with its broad range of wine flavors and brands.
"Dulka Winery" is perhaps the most seasoned winery in Vojvodina, the first registered in the earliest period of winemaking. It's history dates from the year 1920 when families acquired the business from their folks and become a piece of the Great Cooperation of wine creators in Sremski Karlovci. From that point forward, they began to development of their own processing factories, this they achieved by collaborating with other larger wine makers.
Over 10 acres of land houses the massive "Dulka Winery". The entire winery, incorporating the house became a museum, as a show case of its history of wine making. It is our great desire that whosoever takes a part in tasting our rich wine, would have a lasting remembrance of it. From the opening up right up 'til the present time, numerous nearby famous people and socially significant guests suggested "Dulka Winery" for their wine experience.
Various wineries are found right in the focal point of the town and offer a concise voyage through their basement. The winemakers will give all of you the vital data about the creation and tasting of the wines. Another portion of the wineries worth visiting are Kis Winery, Bailo Winery, and Cellar Veritas.
Kis Winery has a long custom of winemaking and are extraordinary compared to other known winemakers in the nation and even beyond. Bailo Winery is arranged in the middle part of Sremski Karlovci and has been working in the basements from the mid-nineteenth century. Wine Cellar Veritas is found 1 km from the town, in a credible setting, encompassed by vineyards and organic products. They offer the greater part of the conventional sorts of wine.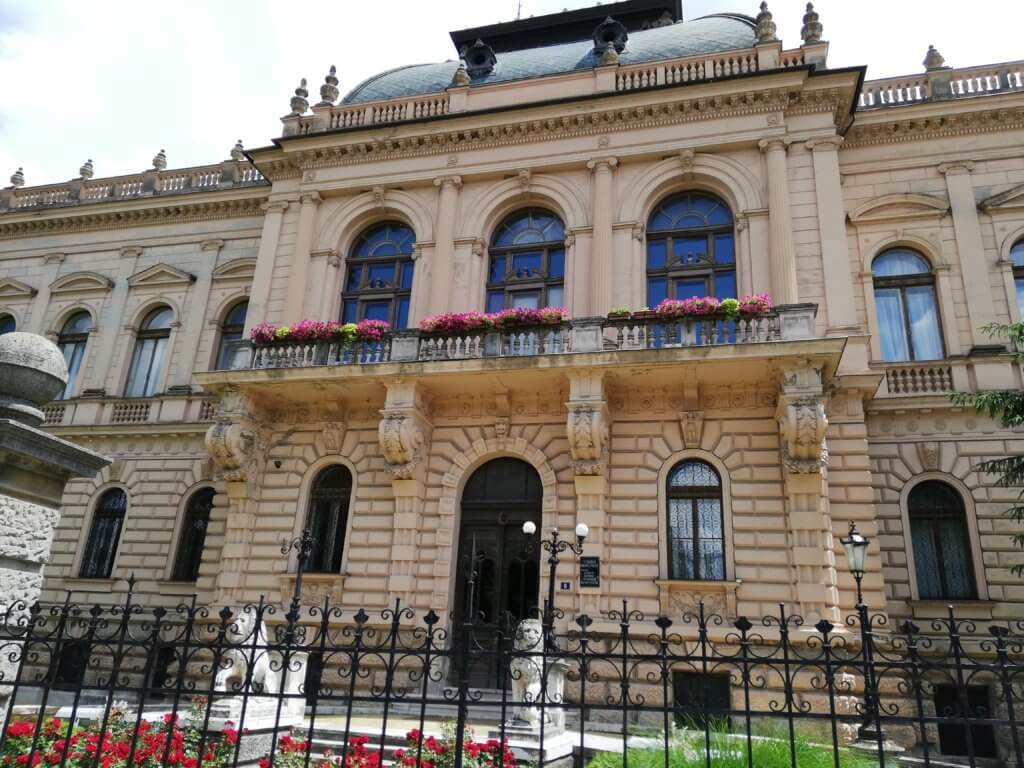 Sremski Karlovci Authentic – Bermet Wine
It doesn't amaze that the territory with such a solid wine culture and convention, concocted its very own wine. The neighborhood produces, and a national brand called Bermet is a solid, sweet-smelling pastry wine. Its superb sweet taste makes you need to drink huge amounts of it, yet be careful, it has around 15-18% of liquor!
Bermet is globally acclaimed wine and verifiably was the fundamental item for exchange to other European nations, generally imperial families, courts and medieval stream set. No big surprise it discovered its way to the select Titanic!