Looking for Skopje Airport Taxi?
 Balkan Chauffeur is a reliable, professional, and affordable local limo service. All-inclusive flat rates without hidden costs of your transfer.
Book your private airport transfer in Skopje at flat rate
If you need an affordable, comfortable, and reliable taxi transfer from Skopje Airport, our driver will wait for you at the arrivals holding a name-sign.
And also, when you book a taxi transfer to Skopje Airport you don't have to worry that our vehicle will be at your address on time. You will not be late for your flight that's for sure.
Price of Skopje Airport transfer is fixed and without hidden costs. You can book in advance without online payment and pay directly to the driver.
Excellent chauffeur service. The timing we asked was perfectly respected. We have been very well welcomed, and the driver was very helpful when we needed it.
@Mue, Kuala Lumpur
Skopje Airport Taxi – Price
Pricing for transfer from and to Skopje Airport may vary depending on the vehicle class you chose and other relevant factors. Please send us a booking request with all the details, and you'll get an offer with an all-inclusive price and available cars.
Skopje Airport to Skopje City Center – from 24€
Skopje City Center to Skopje Airport -from  24€
Skopje Airport to Ohrid – from 140€
Skopje to Thessaloniki – from 150€
Skopje to Tirana – from 240€
Skopje to Belgrade – from 260€
Skopje to Prishtina – from 120€
NOTE: All taxi transfers from and to Skopje Airport are required to schedule in advance!
New comfortable sedans such as Škoda Octavia, minivans and minibuses for larger groups. In some cities, we can also offer premium class vehicles like the Mercedes E or S class.
Our partners are selected professional drivers licensed to provide taxi services in their cover area. In addition to kindness and professionalism, the English language is mandatory.
Long-distance transfers with us are cheaper than an intercity ride charged by the taximeter. Our flat rates are competitive and we strive to provide you the best possible service within your budget.

Skopje premium taxi service & limo services we provide is booking in advance of a taxi from or to the airport, rental of car with a driver, private sightseeing tours, and private long-distance intercity or cross-border transfers. We do not accept classic taxi rides within the city..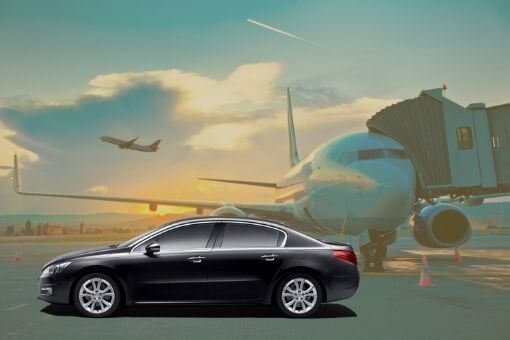 Book your airport taxi before you land in Skopje and we will meet you at arrivals holding a name-sign. Flat rate price of transfer from or to the airport without hidden fees. Free flight following and waiting at the airport arrivals.
Private Tours from Skopje
Ask for a quote for any day-trip excursion from Skopje by a chauffeured car. Make your custom-tailored day-trip with a return or one-way transfer with sightseeing on the way.
Long-distance Taxi from Skopje
We are specialized for private intercity transfers and we are at your service for the intercity, or cross-border individual transfer from/to Skopje by car. Also, you can ask for a quote for a return, waiting or sightseeing on the way.
Hire a private driver in Skopje
Hire our limo service and have your private driver in Skopje. Choose from a few vehicle classes that we have to offer such as affordable taxis or executive limousines. Private hire of the car with a driver for your business trip can be hourly or a daily charge.
Where will my driver wait for me at Skopje Airport?
You'll find your driver in the arrival hall of Skopje International Airport. He will wait for you holding an A4 paper with your name written.
He will help you with your luggage, and you'll be ready for a transfer from the airport to Skopje city center in a minute.
What vehicles do you have to offer for my airport transfer in Skopje
You can choose from a variety of modern and new vehicles. We have taxi saloons, station wagons, and luxurious limousines.
We can't always offer you a Mercedes. That's because rear-wheel drive cars are hard to handle on snowy roads.
We also have a solution if your private group counts more than four people. You can hire a chauffeur-driven minivan or minibus for your Skopje Airport transfer.
How long it takes for a ride from Skopje Airport to city center?
A taxi ride from Skopje Airport to the city centre is a 28-kilometer long ride. This transfer lasts for about half an hour. It is the same on the way back, from Skopje to the Airport.
Is there a bus line from the airport to the city of Skopje?
Yes, there is, although the taxi transfer from Skopje Airport is a more convenient option.
Of course, the bus is cheaper. The bus ride from the airport to the center of Skopje costs 3€.
How much is the cost of a transfer from Skopje Airport to city center?
Skopje Airport to Skopje city center transfer cost may vary from 24€ to 40€ for a whole vehicle. It depends on your chosen car class, season, discounts, and the number of travelers. 
We want to offer you the best possible price for an airport taxi in Skopje. We often offer lower prices than usual when we are not too busy, or it is not a high season. That's why we don't have an automatic booking system.
Contact us, and find out the Skopje Airport transfer price.
Do you have a ride-sharing option - Skopje Airport Shuttle?
No. We don't have a Skopje Airport shuttle service. You can book only a private(individual) taxi transfer from or to Skopje International Airport.
The whole vehicle will
be reserved
 only for you and your private group traveling with you.
Can I order a taxi with a child seat for the airport transfer in Skopje?
Yes, you can ask for an infant or booster seat if you need one for your Sofia Airport taxi ride.
Can I book a transfer from Skopje Airport to other cities or resorts?
Yes, of course. We are at your service for a private transfer from Skopje airport or the city center anywhere you wish.
You can book transportation to any destination in N. Macedonia and surrounding countries. 
The most popular transfers from Skopje city or the airport are:
Can I book a transfer to Skopje from other airports in the region?
What are the best hotels is Skopje?
DoubleTree By Hilton Skopje
Limak Skopje Luxury Hotel
Skopje Marriott Hotel
Aleksandar Palace Hotel
Hotel Arka
Bushi Resort & SPA
Holiday Inn Skopje
What to see near Skopje?
There are a lot of attractions in North Macedonia you should visit on a day trip.
Here are the points of interest near Skopje:
Matka Canyon
Vrelo Cave
The summit of Vodno Mountain
Contact us and ask for a quote if you wish for a private tour from Skopje with a chauffeur-driven car.
Don't hesitate to ask for a quote. Contact
Balkan Chauffeur
for your journey or rental of a chauffeured car, minivan, or minibus in Skopje.
Visiting the largest city in North Macedonia will leave you with an incredible thrill and the urge...
read more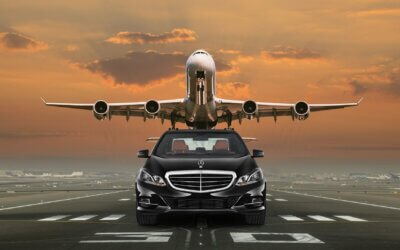 Book today - pay later.Excellent chauffeur service. The timing we asked was perfectly respected....
read more