Visiting the largest city in North Macedonia will leave you with an incredible thrill and the urge to come back. The quaint town of Skopje is adorned with breathtaking beauty, a host of ancient monuments, fortresses, enormous mosques, magnificent monasteries, and strange sculptures.
Unlike anywhere else globally, it offers a unique ambiance, sites, and even an exclusive culture with welcoming locals. Aside from all the attractions and beauty of Skopje, North Macedonia offers many day trips with stunning landscapes and exciting places to explore. Read on to see the best day trips from Skopje, Macedonia.
Ohrid (town and the lake)
Located on Lake Ohrid, this Macedonian pearl is recommended to anyone visiting North Macedonia. At 200 km Southwest of Skopje, it is your ultimate day trip. Ohrid is home to picturesque landscapes, a lake, and over 365 churches making it one of the world-renowned UNESCO Natural Heritage Sites.
Ohrid is the most popular tourist destination in N.Macedonia right after Skopje. Also, Balkan Chauffeur is at your service for the airport taxi in Ohrid.
The easiest way to get there is to hire us for your private taxi transfer from Skopje to Ohrid by car.
Skopje to Ohrid 2h 38min (173km)
Kokino Ancient Observatory
Popularly referred to as the "Holy Mountain," the first thing you will observe at the Kokino Ancient Observatory are two great stone thrones that face the Eastern side of the observatory. It is said to have existed since the Bronze Age. It is located 70 km Northeast of Skopje.
Skopje to Kokino 1h 15min (70 km)
The Stone Dolls
A day trip to the village of Kuklica will take you to a famous natural pillar of stones known as "The Stone Dolls." You can spend time here listening to entertaining locals' tales and theories about how the Stone Dolls came into existence.
Skopje to Stone Dolls 1h 42min (94 km)
National Park Mavrovo
National park Mavrovo is North Macedonia's largest national park. It neighbors Lake Mavrovo 100 km away from Skopje. The national park offers Alpine Meadows, the highest mountain peaks in Macedonia, a large expanse of forests, and the most popular ski center in the country. If you plan to visit Macedonia during the winter, plan to spend some time skiing and hiking to the mesmerizing Icelake atop the mountain.
Skopje to Mavrovo 1h 35min (97km)
Matka Canyon
Matka Canyon is an easy-to-reach popular destination amongst North Macedonia visitors. Located 16km from Matka Lake, it is the oldest artificial lake in the country. Both tourists and locals visit to see the ruins of ancient settlements like Vrelo Cave, the "deepest underwater cave in the world, " and other medieval monasteries.
Skopje to Matka 30min (16km)
Tetovo
You will fall in love with Tetovo's wonderful ambiance and cuisines. Visit the spectacularly decorated historic mosque built in 1438 and explore the town to view its enormous collection of some of its oldest artifacts. It is located 43km from Skopje.
Skopje to Tetovo 48min (43km)
Kumanovo
Are you a culture enthusiast? If yes, you must take a day trip to Kumanovo. This destination is popular amongst tourists and locals for its unique blend of the Macedonian and Serbian cultures.
You will find many people of different origins living harmoniously in Kumanovo. Some of the cultures include; the Serbians, Romans, Albanians, and Turks. Kumanovo is located 43km from Skopje.
Skopje to Kumanovo 48min (43km)
Ancient Town of Stobi
Stobi's significance originates from its essential situation along an old Roman exchanging course – a street that drove from the Danube River (Serbia) down to the Aegean Sea (Greece). Since Stobi was situated along this street, it became a significant exchange center. The presence of basilicas and strict mosaics show that the old city of Stobi was an early Christian city. There is maybe no more grounded proof of this than in the baptistery. Different remains to see incorporate the Roman theater and Roman discussion.
The Ancient city of Stobi is open day to day 10 am to 3 pm. Affirmation is 120 Macedonian Denar.
Skopje to Stoby 1h (81km)
Prishtina, Kosovo
Prishtina is the capital of Kosovo and boasts a wealth of tourist attractions to keep you entertained all day long. Some of the sites you should visit include; Mother Teresa Cathedral, Newborn Monument, Prishtina National Library, and Ethnographic Museum. It is located 91.3km from Skopje. You can include the town of Prizren in this trip to Kosovo.
We are available for a taxi transfer from Skopje to Prishtina and also for a private transfer from Skopje to Prizren.
Skopje to Prishtina 2h (103 km)
Don't hesitate to ask for a quote. Contact Balkan Chauffeur for your journey or renting a chauffeured car.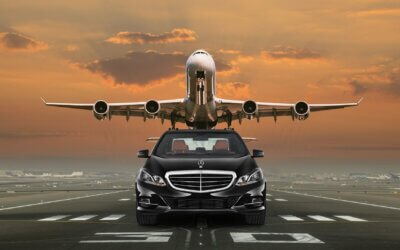 Book today - pay later.Excellent chauffeur service. The timing we asked was perfectly respected....
read more
Looking for Skopje Airport Taxi? Balkan Chauffeur is a reliable, professional, and affordable...
read more