If you are looking for an affordable ski resort, Jahorina Mountain in Bosnia and Herzegovina is one of the best choices for skiing in the Balkans.
It is located in the part of Bosnia called the Republic of Srpska. You can quickly get to Jahorina by taxi from the airport in Sarajevo, which is only 30 kilometers away.
Jahorina is known for hosting the 1986 Winter Olympics. We believe that ski slopes that are good enough for Olympic skiers are good for you too. Jahorina is an excellent destination for skiers, and below, you can find helpful information about the most popular ski resort in Bosnia and Herzegovina.
How many ski slopes are on Jahorina Ski Resort?
Jahorina ski resort boasts 20 kilometers of well-maintained ski slopes at an altitude of between 1300 and 1900 meters. Skiers have at their disposal 10 ski slopes and 12 ski lifts. Seven slopes are red, 2 black, and one blue. The newest and most popular ski slope was opened in 2019 and is named after the famous Serbian tennis player Novak Djokovic.
Here you can see the complete Jahorina Ski Map.
When is the best time for skiing on Jahorina?
Jahorina Mountain is covered with snow for an average of 150 days a year. In winter, the snowfall averages 3 meters. The skiing season begins in early December and usually ends in early April. However, to avoid the warm weather that can surprise and negatively affect the ski slopes, the best times for skiing on Jahorina are January and February.
Is Jahorina cheap?
Compared to popular ski resorts in Europe, Jahorina is significantly more favorable overall. The local food is fantastic and very cheap.
Jahorina ski pass price
Daily ticket for adults costs an average of 30 € depending on the part of the season. The 5-day ski pass costs 140 € on average. There are various variations for the ski pass that include only day or day and night skiing. The price of the ski pass on Jahorina varies depending on the season and the number of days. It is cheaper for children and seniors. You can see the complete price list of the ski pass on Jahorina for the season 2021/2022 on this link.
Jahorina Nightlife
The nightlife at the Jahorina ski resort is quite exciting. The most popular nightclub is Ice Club. The weather on this mountain can often be foggy or with too much snowfall, and strong winds are also common. But don't worry, if the weather is not suitable for skiing, there are enough bars and restaurants where you can enjoy your winter vacation.
Hotels on Jahorina
Some of the top hotels on Jahorina are Termag Hotel, Aparthotel Vucko, Hotel Lavina, Hotel Sun, Hotel Kristal, Alpin Apartments, and others. There is also a large number of private accommodation available, which is usually cheaper than hotel accommodation.
How to get from Sarajevo to Jahorina?
During the ski season, there is a regular bus line from eastern Sarajevo to Jahorina. Unfortunately, it only runs once a day. Bus departs from East Sarajevo bus stop at 8:15 AM and returns from Jahorina at 3:00 PM. The return ticket is 6 KM (about 3 €).
Another option is to rent a car. In that case, be sure to check that the vehicle you are renting has good winter tires and mandatory winter equipment, including snow chains, which are often needed when driving this mountain.
The best option to get to Jahorina is a private transfer from Sarajevo. You can order a taxi from Sarajevo or the airport in Sarajevo to Jahorina at a fixed price.
What are the alternatives for Jahorina?
For budget-friendly skiing, all Balkan countries are underrated among skiers.
We will compare Jahorina with popular ski resorts in Bosnia and all countries Bosnia borders, except Croatia (which is not so suitable for skiing as for summer vacation).
Jahorina vs. Kopaonik
Kopaonik is the most popular ski resort in Serbia. Except for ski resorts in Slovenia, it is probably one of the best ski resorts in the former Yugoslavia and Balkans.
Compared to Jahorina, there are more than twice as many kilometers of ski slopes. Large selection of trails from beginner to advanced skiers. Another advantage of Kopaonik is the far greater number of sunny days during the winter. Skiing on a sunny day attracts many skiers to this ski resort in Serbia.
The disadvantage of Kopaonik is that you need a little more money than you need for Jahorina. Kopaonik is over 260 kilometers away from Belgrade. For the transport from the Belgrade airport to Kopaonik, you will need more money and more time than from Sarajevo to Jahorina.
Jahorina vs. Zabljak
The town of Zabljak and its ski resort Savin Kuk is located in Montenegro and is also an excellent alternative to Jahorina if you want cheap skiing in this part of Europe. But Zabljak, even if it is pretty attractive, has only 4.6 kilometers of groomed ski trails, and the capacity of the ski resort is only 3,000 skiers. You can easily get a transfer to Žabljak from Podgorica, the capital of Montenegro.
Jahorina vs Bjelašnica
Bjelasnica is the second most popular ski resort in Bosnia, right after Jahorina. It is located at a slightly higher altitude and also close to Sarajevo. Taxi from Sarajevo to Bjelasnica in an hour's drive. There are about 8 kilometers of trails on Bjelašnica. The infrastructure is a bit better on Jahorina, while on Bjelašnica, the price of ski pass is usually lower.
Jahorina useful Info
Check the additional Infos may be helpful for you. You can see below the weather forecast, ski schools, and ski rentals at Jahorina mountain
Jahorina Weather Forecast
Ski rentals on Jahorina
You don't have to carry your ski equipment and make transport to Jahorina difficult.
There are a lot of good ski rentals and ski services on Jahorina, and the prices are affordable. Prices for renting ski/snowboard kits range around € 10 per day, but discounts are possible for a larger number of days.
Here are some of Ski Rentals on Jahorina through which you can reserve the ski equipment you need in advance:
Ski rent Life +387 65 536-364
Ski rental Stefan Jahorina +387 65 885-190
Ski Rent Intersport Granzov +387 57 272-230
Ski Instructors on Jahorina
If you don't know how to ski, don't worry. On Jahorina, you can find good ski schools and instructors for beginners to advanced skiers. Perfect place to learn how to ski.
Prices are around € 30 per private ski lesson for one participant or € 40 for two participants. For group classes, the prices are even lower.
Popular ski schools/instructors on Jahorina:
Ski School Snow Art Jahorina +38765488686
Ski School Vuk +38765184444
Ski Instructor Milan Jokić +38766133870
Nearest Airports
Instead of Sarajevo Airport, which is only 30 kilometers away, you may find it easier to connect a flight to one of the following international airports, which are a few hours drive away from Jahorina :
Hope you'll have a pleasant stay on Jahorina and that you have found some helpful information on this page.
Balkan Chauffeur is at your disposal for all your travels throughout the Balkans.
Don't hesitate to ask for a quote. Contact Balkan Chauffeur for your journey or renting a chauffeured car.
Because of the mixture of different cultures, Sarajevo is maybe the most unique capital in the...
read more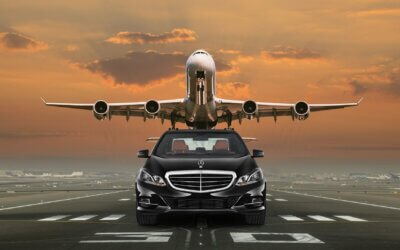 Book today - pay later.Excellent chauffeur service. The timing we asked was perfectly respected....
read more