Because of the mixture of different cultures, Sarajevo is maybe the most unique capital in the whole Balkans. Sarajevo will offer you soul, spirit, amazing history, great cuisine and so many interesting places to visit.
But also, Sarajevo is a great base to explore other parts of Bosnia and Herzegovina on a day trip. If you love adventure, stay with us and keep reading this article, you will find out points of interest to visit.
You will get clear information about what to see in Bosnia on a day trip from Sarajevo, so let's start!
BOOK YOUR PRIVATE TRANSFER OUR TOUR  FROM SARAJEVO
Mostar
Well, Mostar is definitely a bigger attraction than Sarajevo perhaps. If you don't have so much time to spend in Mostar, you should come and see this amazing town even as a day trip from Sarajevo. Mostar is famous for his Old Town, and also Stari Most bridge is a pretty popular place for tourists. Then, following the river's eastern bank through Mostar's Old Bazaar and up to the Koski Mehmed Pasha Mosque.
You can get to the Mostar from Sarajevo in 2 hours by the car
Mostar is 129 km away from Sarajevo
Vrelo Bune is a place not to be missed
Old Bazar at Kujundziluk
BOOK YOUR AIRPORT OR A LONG-DISTANCE TRANSFER IN MOSTAR
Travnik
Travnik is located in Lasva Vally, making Travnik a great day trip from Sarajevo. This fantastic town is located just 90km near Sarajevo, and people think this place is the most oriental place in Bosnia. Travnik has special historical significance, because Ivo Andric, a winner of the Nobel Prize was born here.
Travnik is 90 km away from Sarajevo, and that makes him a great tour for tourists from Sarajevo
Bus ticket from Sarajevo to Travnik is approximate 7€
You can get to the Travnik by car for an hour
Jajce
If you wonder what to see in Bosnia, or where to go on a day trip from Sarajevo, Jajce is not so famous place near Sarajevo. When you arrive in this beautiful place you will see Plivas Waterfalls, and you will be amazed by its beauty. As you go upside in the hills, you can stop to see Jajce Catacombs which were created for medieval rulers. You'll reach Jajce Fortress at the summit of Jajce's hill, a stronghold from which Bosnia's medieval rulers formerly governed.
Jajce is located 160 km far from Sarajevo
Bus ticket from Sarajevo is 13€
You can get to Jajce by car for about 2 hours
Don't skip Jajce Catacombs and Jajce Fortress
Bosnian Pyramids
Did you even know there are pyramids in Bosnia? If the answer is ''No'' you will be amazed when you see it. For those ones who love supernatural things, this is going to be a great day trip from Sarajevo. Some of the local people believe that these pyramids have healing properties, and people say that these hills are the largest human-made pyramids. But, who knows? Sit in the car, and get on the excursion.
There is a bus going to Visoko every few hours
Bus ticket cost 2e
You can explore tunnels
You can meditate here
See archeological park 
You need 40 minutes to climb up on pyramides
LOOKING FOR A PRIVATE DRIVER IN SARAJEVO?
Kravica Waterfalls
We can say that this site is the most impressive natural attraction in the Bosnian region, and if you ever asked yourself what to see in Bosnia, here is the answer. This place is a natural diamond of Bosnia, and it's located on the way to Mostar, near to Croatian border. The vast tufa cascade spans a high hill and drops 25 meters into a big lake at the bottom. Aside from being breathtakingly beautiful, swimming in the lake during the warmer months may be a refreshing way to cool down.
There is no public transport from Sarajevo to Kravice Waterfalls
You can go in your own car or taxi service 
Kravice Waterfalls are located 180km from Sarajevo and 40 and 40 kilometers from Mostar
Višegrad
Do you know what is the most famous thing about this beautiful town? Mehmed Paša Sokolović Bridge is on the list of UNESCO world heritage. This place, located near Sarajevo is also well known because of Ivo Andric, Nobel-Prize winner and we mentioned him in the Travnik section. The city was included in his classic work The Bridge over the Drina.
Visegrad has located 15 km from East Sarajevo, Old Town
Bus ticket cost is 8e
Go and visit Andrićgrad
HIRE A CHAUFFEUR-DRIVEN CAR IN SARAJEVO
Lukomir
Lukomir is one wonderful old villages located on the Bjelašnica Mountain, at 1,495 meters. Lukomir is the country's highest settlement. When you step into the village you will feel as if you have returned through time. This could be an amazing day trip from Sarajevo because this place is treated like an open-air museum, where you may see rural life's traditions and legacy on exhibit.
Lukomir is 53 km away from Sarajevo 
It's located on Mountain Bjelasnica at 1,495m
Here you can see rural life tradition and legacy
You can eat the best burek here ( Bosnian traditional meal) 
Blagaj 
You don't know what to see in Bosnia? Blagaj is one great place located near Mostar, so if you go on a day trip from Sarajevo to Mostar, you can easily go and check out Blagaj. There is no public transport from Sarajevo to Blagaj, so the ideal solution for you is to rent a car or taxi service. And, what Blagaj Takke is? Blagaj is a monastery made in 16. century. placed at the spring of Buna River. 
Blagaj is located near Mostar, 140 km away from Sarajevo 
You can get here in about 2 hours by car
Spring of Buna River is one of the most beautiful springs in Europe
You can get into the monastery 
Sutjeska National Park 
Do you want to enjoy the fresh air and beautiful nature? Sutjeska National Park is an amazing place to do that. Here you will feel like you are born in Bosnia. Sutjeska National Park has untouched nature and wonderful mountains to look at. This is the oldest national park in this region, and it's placed on the highest mountain in the country. 
There is no public transport from Sarajevo to Sutjeska National Park
It's located on the highest mountain in Bosnia and Herzegovina
This is the oldest national park in this region 
Here you can enjoy climbing and hiking
Book your transfer or tour from Sarajevo to any of these tourist attractions in Bosnia and Herzegovina
Here you can see a lot of amazing places located in Bosnia and Herzegovina, so Sarajevo is a great base to travel all around the country. If you want to go on a day trip from Sarajevo, contact us, we will be honored to help you with that. 
Don't hesitate to ask for a quote. Contact Balkan Chauffeur for your journey or renting a chauffeured car.
Jahorina Ski Review If you are looking for an affordable ski resort, Jahorina Mountain in Bosnia...
read more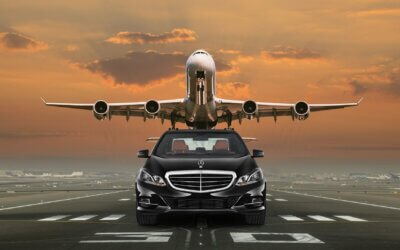 Book today - pay later.Excellent chauffeur service. The timing we asked was perfectly respected....
read more